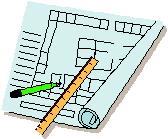 Business Communication Associates has been serving the Delaware Valley community since 1992, and supporting our clients via our
web sites since 2003. We specialize in products and services, primarily for
nonprofit and not-for-profit organizations, but sites such as
this, offer us an opportunity to support users of
Microsoft® Office©.
Welcome to one of our newest web sites offering a collection of free Microsoft PowerPoint presentations from some of the best sites and companies that we have found. Although we are just beginning this quest to find and offer the best collection of PowerPoint Presentations and templates, we have already spent many hours looking for ones that we think will offer you valuable information and hopefully save you precious time. After all, much of the time you spend with PowerPoint is creating and formatting your presentation, not with the actual content.
Simply complete our registration and then download any of the free files. Browse our web site for more information about Business Communication Associates. If you have any questions, please e-mail us at SalesInfo@bcassoc.com.
At BCA, the customer always comes first.
To find out more about BCA, see the About Us or Contact pages, or visit us at our corporate site at www.bcassoc.com